American's rising concern about health care costs prompts innovation from Regence
According to eHealth, a private health exchange provider, 6 in 10 consumers are more concerned about the financial impact that an expensive medical emergency and paying for healthcare could have on them than they are about saving enough for retirement or covering their kids' education.
Don Antonucci recently tackled these concerns in a recent post on LinkedIn where he outlined how Regence is turning to innovative care models like our preventive care benefit services that help keep costs down. He also discusses Regence's Treatment Cost Estimator which allows members to search for quality providers while seeing what the cost of care may be based on their specific benefits package.
You can learn more about how Regence is working to keep costs down, create transparency, and offer services that provide care to our customers when they need it the most by reading Don Antonucci's full article Why Cost Matters.
Subscribe
Recent posts
By Regence
August 11, 2017
The Mount Bachelor Sports Education Foundation (MBSEF) is an Oregon nonprofit standing in our own backyard. Each year, the community of Bend comes together to support MBSEF's amazing work with athletes through the Cascade Cycling Classic. The race is ...
By Regence
August 09, 2017
Grief can be a challenging process for anyone, but when a child is involved, it's all the more important to get the conversation right. Learn more about a new video resource for providers from The Dougy Center.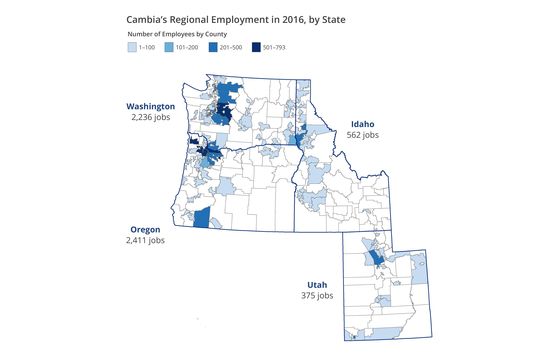 By Regence
August 08, 2017
Regence is excited to announce that it has retained the services of ECONorthwest, an independent economic consulting firm, to assess the effects our operations and employees have on the Oregon, Washington, Idaho and Utah economies.