Angela Dowling discusses the future of health care with Southern Oregon business leaders
Regence BlueCross BlueShield of Oregon President Angela Dowling recently participated in a Medford/Jackson County Chamber of Commerce panel on the future of health care. The event, part of the Chamber's forum series for area business leaders, also featured the perspective of a local provider as well as large and mid-sized Southern Oregon employers.
The conversation centered on how collaboration is pushing health care forward, benefits strategies for businesses, and new approaches to achieving better health outcomes for employees. Angela in particular focused on the dynamic role of benefits for attracting and retaining top talent in our current competitive workforce environment. She also talked to new care models, such as telehealth, as an effort to improve the consumer experience and lower costs, as captured in the Medford Mail Tribune:
"We've become so attuned to immediate gratification that people want access to care now, or soon — certainly not six weeks out. Telehealth, however, is available quickly on smartphones, and at a significantly cheaper cost," she said.
For more on the conversation, check out the Mail Tribune article and accompanying video interview.
Subscribe
Recent posts
By Regence
August 11, 2017
The Mount Bachelor Sports Education Foundation (MBSEF) is an Oregon nonprofit standing in our own backyard. Each year, the community of Bend comes together to support MBSEF's amazing work with athletes through the Cascade Cycling Classic. The race is ...
By Regence
August 09, 2017
Grief can be a challenging process for anyone, but when a child is involved, it's all the more important to get the conversation right. Learn more about a new video resource for providers from The Dougy Center.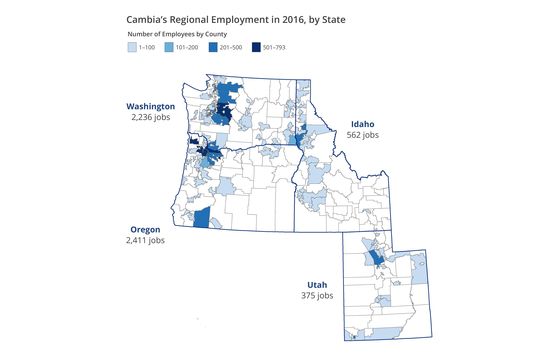 By Regence
August 08, 2017
Regence is excited to announce that it has retained the services of ECONorthwest, an independent economic consulting firm, to assess the effects our operations and employees have on the Oregon, Washington, Idaho and Utah economies.