Outlining a Benefits Strategy that Matches Employer Needs
As a non-profit, community-based health care organization, Regence aims to help businesses identify the optimal benefits offerings that meets their specific needs through applying insights. As the health care industry is changing, Regence hopes to simplify the decision-making process for our customers.
In its November 2016 issue, Southern Oregon Business Journal – a resource for business professionals and entrepreneurs in Southern Oregon – shared insights from a Regence study which outlines five strategic archetypes to support businesses in their benefits decisions.
The archetypes include:
High Touch Professional Firm
Family Business
Rising Star
Employee-Centered Business
Customer Experience Guru
High Touch Professional Firm to Rising Star, are based on employer surveys and current market conditions.
To learn more about the archetypes, please read the article posted in the Southern Oregon Business Journal: "A Benefits Strategy That Matches Your Business Needs".
Subscribe
Recent posts
By Regence
August 11, 2017
The Mount Bachelor Sports Education Foundation (MBSEF) is an Oregon nonprofit standing in our own backyard. Each year, the community of Bend comes together to support MBSEF's amazing work with athletes through the Cascade Cycling Classic. The race is ...
By Regence
August 09, 2017
Grief can be a challenging process for anyone, but when a child is involved, it's all the more important to get the conversation right. Learn more about a new video resource for providers from The Dougy Center.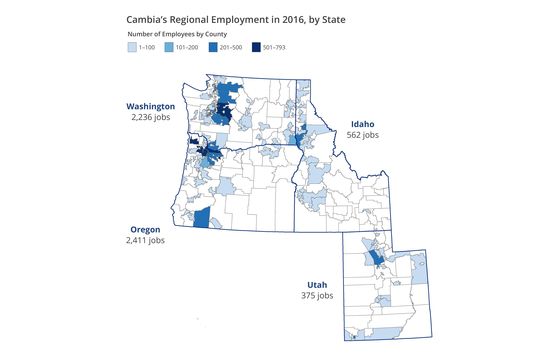 By Regence
August 08, 2017
Regence is excited to announce that it has retained the services of ECONorthwest, an independent economic consulting firm, to assess the effects our operations and employees have on the Oregon, Washington, Idaho and Utah economies.