Creating value for health care consumers
Americans need more effective, efficient and coordinated care that helps them get healthy faster and stay healthy longer. That's why Blue plans across the country are leading a successful transformation of America's health care system.
The Blue Cross and Blue Shield Association white paper describes how the complex collaboration among public and private sectors, payers, doctors and patients, is paying off in better health and lower costs.
Regence has been working on this model since 2007, collaborating to transform health care and reduce medical costs. Based on our success, we introduced collaborative plans for employers, called Regence ActiveCare.
Working together, we have to change what we're doing. Business as usual doesn't work. People can't afford it. The U.S. spends $2.9 trillion on health care. That number rose by $1 trillion during the decade we've been talking about trying to lower costs.
Learn more about transforming health care delivery by reading the BlueCross BlueShield Association's white paper.
Subscribe
Recent posts
By Regence
August 11, 2017
The Mount Bachelor Sports Education Foundation (MBSEF) is an Oregon nonprofit standing in our own backyard. Each year, the community of Bend comes together to support MBSEF's amazing work with athletes through the Cascade Cycling Classic. The race is ...
By Regence
August 09, 2017
Grief can be a challenging process for anyone, but when a child is involved, it's all the more important to get the conversation right. Learn more about a new video resource for providers from The Dougy Center.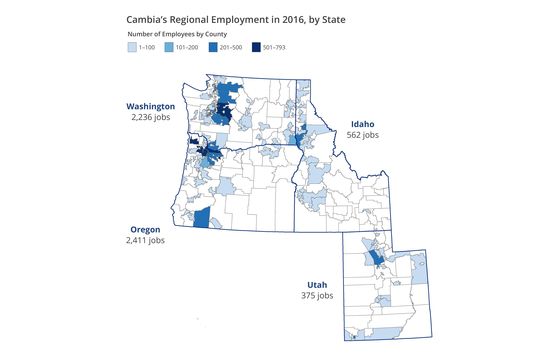 By Regence
August 08, 2017
Regence is excited to announce that it has retained the services of ECONorthwest, an independent economic consulting firm, to assess the effects our operations and employees have on the Oregon, Washington, Idaho and Utah economies.