Ending unnecessary waste through value-based care
Seismic change continues to happen in the health care industry. Value-based care, an aspect Don Antonucci, President of Regence BlueShield continually focuses on, is one step towards ending unnecessary waste in the health care system. According to the federal Centers for Medicare and Medicaid Services (CMS), improper payments totaled $29.12 billion in 2015 from Medicaid alone. Nationwide, waste resulting from overuse, fraud and abuse represents a significant portion of total health care spending. This waste drives up costs, putting a heavy burden on consumers and employers alike.
According to Don, Washington state is already ahead of the curve when it comes to understanding the benefits of value-based care. However, transforming the way health care is provided will require not just new innovations, but also a major change in culture.
You can read about Don's perspective on value-based care as well as other employers, providers and individuals in Seattle Business Magazine's The Health Care Fix.
Subscribe
Recent posts
By Regence
August 11, 2017
The Mount Bachelor Sports Education Foundation (MBSEF) is an Oregon nonprofit standing in our own backyard. Each year, the community of Bend comes together to support MBSEF's amazing work with athletes through the Cascade Cycling Classic. The race is ...
By Regence
August 09, 2017
Grief can be a challenging process for anyone, but when a child is involved, it's all the more important to get the conversation right. Learn more about a new video resource for providers from The Dougy Center.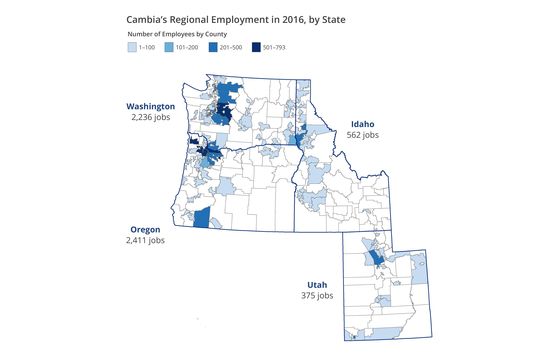 By Regence
August 08, 2017
Regence is excited to announce that it has retained the services of ECONorthwest, an independent economic consulting firm, to assess the effects our operations and employees have on the Oregon, Washington, Idaho and Utah economies.