Join the fight – prevent prescription drug abuse
Unused and expired drugs too often get in the wrong hands. Every year, these powerful medications cost millions of lives and billions in wasted health care dollars. Regence and Blues plans around the country are joining the national effort to prevent and end prescription drug abuse. Working together, we can end this epidemic that claims the lives of 44 Americans every single day.
Please encourage your colleagues, friends and family to join in the effort to protect our families and communities by clearing your home of potentially dangerous unused and expired prescription drugs. Take action to rid your home of prescription drugs on Saturday, Sept. 26 as part of National Prescription Drug Take-Back Day. Visit www.dea.gov to find drop off locations in your area.
Visit our news release to learn more about National Prescription Drug Take-Back Day.
Subscribe
Recent posts
By Regence
August 11, 2017
The Mount Bachelor Sports Education Foundation (MBSEF) is an Oregon nonprofit standing in our own backyard. Each year, the community of Bend comes together to support MBSEF's amazing work with athletes through the Cascade Cycling Classic. The race is ...
By Regence
August 09, 2017
Grief can be a challenging process for anyone, but when a child is involved, it's all the more important to get the conversation right. Learn more about a new video resource for providers from The Dougy Center.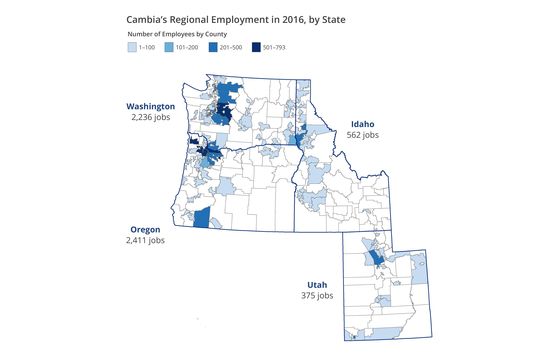 By Regence
August 08, 2017
Regence is excited to announce that it has retained the services of ECONorthwest, an independent economic consulting firm, to assess the effects our operations and employees have on the Oregon, Washington, Idaho and Utah economies.