Leadership Changes at Regence
This week, Don Antonucci has made the decision to resign from his role as President of Regence BlueShield to pursue an opportunity outside the company.
We're fortunate to have a seasoned team in place and a strong financial position in the market to best serve our partners and customers. Additionally, we're pleased to share that Tim Lieb, currently Vice President of Sales, will step into the role of interim Washington plan president to ensure a smooth transition. Tim's leadership capabilities, industry expertise and relationships will allow us to continue delivering an unparalleled consumer experience to our nearly 1.1 million Washingtonians.
Subscribe
Recent posts
By Regence
August 11, 2017
The Mount Bachelor Sports Education Foundation (MBSEF) is an Oregon nonprofit standing in our own backyard. Each year, the community of Bend comes together to support MBSEF's amazing work with athletes through the Cascade Cycling Classic. The race is ...
By Regence
August 09, 2017
Grief can be a challenging process for anyone, but when a child is involved, it's all the more important to get the conversation right. Learn more about a new video resource for providers from The Dougy Center.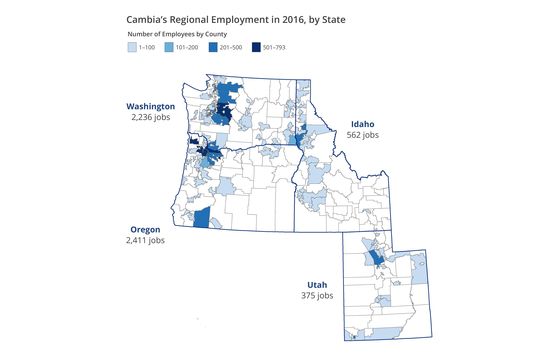 By Regence
August 08, 2017
Regence is excited to announce that it has retained the services of ECONorthwest, an independent economic consulting firm, to assess the effects our operations and employees have on the Oregon, Washington, Idaho and Utah economies.