An important day of observance: World Hospice and Palliative Care Day
While October may be known as National Apple month or Breast Cancer Awareness Month, there's another important day of observance: World Hospice and Palliative Care day on Oct.10.
Created by the Worldwide Hospice Palliative Care Alliance (WHPCA), the day is intended to bring a unified voice of support and awareness for hospice and palliative care services. WHPCA cites that 42 percent of the world has no delivery system for palliative care services. I'm proud to say that Regence is doing its part to increase that number.
Through the Regence Personalized Care Support program, members with life-limiting or serious illnesses have access to advance care planning tools, expert care coordination, mental health services, social service resources, and home-health benefits.
The theme of this year's World Hospice and Palliative Care Day focuses on patients living in under-resourced areas. The theme, entitled "Hidden Lives/Hidden Patients," serves as a reminder that palliative care can, and should, be a part of standard health care around the world for people of all income levels. The World Health Organization now explicitly recognizes palliative care under the human right the health. World Hospice and Palliative Care Day brings worldwide attention to this ever-growing specialty in the health care industry, focused on increasing quality of life for all patients suffering from serious conditions.
Learn more about World Hospice and Palliative Care Day at www.thewhpca.org.
Subscribe
Recent posts
By Regence
August 11, 2017
The Mount Bachelor Sports Education Foundation (MBSEF) is an Oregon nonprofit standing in our own backyard. Each year, the community of Bend comes together to support MBSEF's amazing work with athletes through the Cascade Cycling Classic. The race is ...
By Regence
August 09, 2017
Grief can be a challenging process for anyone, but when a child is involved, it's all the more important to get the conversation right. Learn more about a new video resource for providers from The Dougy Center.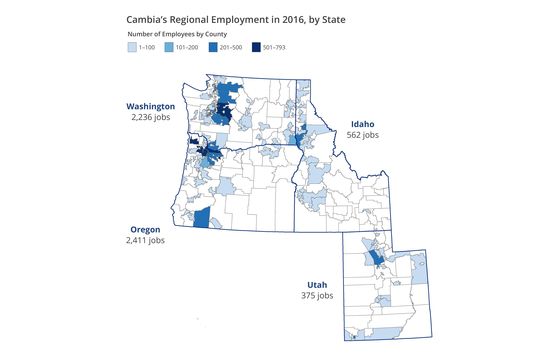 By Regence
August 08, 2017
Regence is excited to announce that it has retained the services of ECONorthwest, an independent economic consulting firm, to assess the effects our operations and employees have on the Oregon, Washington, Idaho and Utah economies.