On cost, quality & transparency
A newly released report from the Centers for Medicare and Medicaid Services (CMS) confirms what most us already know all too well – health care costs are continuing to rise, and at a faster rate than our household incomes. At a time when average wage increases are running around 3 percent a year, the CMS says it projects that national health spending grew 5.5 percent in 2014 and is on pace to grow 5.8 percent this year. That rate of increase is projected to continue through 2024.
As a nonprofit health insurer, committed to being tireless advocates for our members, we think it's time to take a stand against ever-increasing health care costs. We also think it's reasonable to ask that health care providers agree to tie their annual "raises" to the quality of their performance – just as all of us who work for a living have to. Finally, we think it's time to bring some transparency to the health care sector. When you shop for a car, clothes, groceries or even your health insurance, you can comparison shop – and know what you'll be paying up front. Shouldn't you have that same consumer-friendly experience when you shop for health care services – particularly the more costly procedures typically performed in hospitals?
As consumers, regardless of what good or service we're seeking, we expect costs to be reasonable and quality to come standard. And anything less than clear upfront pricing just isn't acceptable. Most hospitals and other health care providers across Idaho are working hard to keep their rates reasonable and have committed to work with us to tie their reimbursement from us to national quality standards. They've also embraced the importance of cost transparency.
An early August example of this is Northwest Specialty Hospital's agreement to partner with Regence on a new Value-based Reimbursement model. The model ties hospital "pay" to its performance against four quality measures. Frankly, we're honored that north Idaho's only "five-star" rated hospital has committed to work so closely with us to respond to health care consumers' legitimate desires for reasonable costs, high quality and transparency.
Subscribe
Recent posts
By Regence
August 11, 2017
The Mount Bachelor Sports Education Foundation (MBSEF) is an Oregon nonprofit standing in our own backyard. Each year, the community of Bend comes together to support MBSEF's amazing work with athletes through the Cascade Cycling Classic. The race is ...
By Regence
August 09, 2017
Grief can be a challenging process for anyone, but when a child is involved, it's all the more important to get the conversation right. Learn more about a new video resource for providers from The Dougy Center.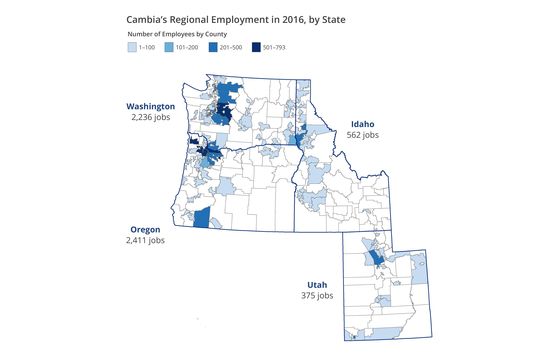 By Regence
August 08, 2017
Regence is excited to announce that it has retained the services of ECONorthwest, an independent economic consulting firm, to assess the effects our operations and employees have on the Oregon, Washington, Idaho and Utah economies.