Personalized Care Support
Palliative care is a relatively new field of medicine that is growing in both popularity and availability. It helps improve the quality of life for both the patient and their loved ones when facing a serious illness. When people hear the word "palliative," they often think of elderly patients near the end of their lives. But the truth is that palliative care can provide an extra layer of physical and emotional support for people of all ages throughout all stages of a serious illness, even through recovery.
That's why Regence gathered experts from across the company to map out how to provide our members with the most comprehensive collection of services specifically aimed to help during a serious illness – whether the patient is facing significant health care issues for weeks, months or years.
The result of this collaboration is a program we call Personalized Care Support.
Our Personalized Care Support program offers new elements to our members and their loved ones.
Start talking. It is important to think about our personal goals for quality of life and eventually, what kind of medical treatment we would want if we get sick. Once decisions are made, it is equally important to discuss these choices with both loved ones and medical providers.
Document your wishes. Beyond talking about personal health care decisions with loved ones, it is very important to document them in writing.
Ask for what you need. In addition to physician-coordinated care, members also get their own Regence-based care management support from nurses/social workers trained in serious illness and end-of-life care. We call this specialized case management. So far, we have received many referrals from members and their families and an overwhelming amount of positive feedback for these services. We are proud of our team and the positive things we're hearing about their important work.
Get help at home. Serious illness makes even daily functions difficult. It takes a toll on relationships and communication. Patients and their caregivers told us that these issues stand out as essential needs. That's why Regence now covers home health aides and in-home counseling. This is an option for some self-insured plans. For extra help with emotional and resource demands, caregivers have access to a 24-hour nurse-staffed help line, counseling benefits and case management.
The data makes it clear that many of us will have need of these palliative care resources at some point in our lives. Palliative care is something almost all of us agree on – and Regence believes we should cover the kind of care we would all like to have for ourselves or our loved ones.
Torrie Fields, MPH, is the program manager for the Personalized Care Support program at Regence.
Subscribe
Recent posts
By Regence
August 11, 2017
The Mount Bachelor Sports Education Foundation (MBSEF) is an Oregon nonprofit standing in our own backyard. Each year, the community of Bend comes together to support MBSEF's amazing work with athletes through the Cascade Cycling Classic. The race is ...
By Regence
August 09, 2017
Grief can be a challenging process for anyone, but when a child is involved, it's all the more important to get the conversation right. Learn more about a new video resource for providers from The Dougy Center.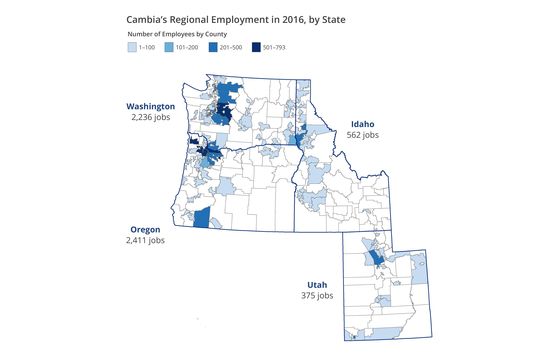 By Regence
August 08, 2017
Regence is excited to announce that it has retained the services of ECONorthwest, an independent economic consulting firm, to assess the effects our operations and employees have on the Oregon, Washington, Idaho and Utah economies.