Premera cyber attack
On March 17, Premera, a health plan in the Pacific Northwest, announced a cyberattack resulting in unauthorized access to Premera's information technology (IT) system. The attack affects all of Premera's health plans, including Premera BlueCross and LifeWise. Visit www.premeraupdate.com for details on the steps Premera is taking in response to this incident.
Premera and Regence are separate companies. Premera and Regence are each independent licensees of the Blue Cross and Blue Shield Association. Through various collaborative agreements, some Regence members could have been affected. We are working with Premera to understand the potential impact on our members.
We understand the worry and concern that an incident like this causes and we will post updates as we have additional information.
While Regence's information system was not hacked or affected by this incident in any way, our information security team along with third-party experts continues to closely monitor our systems for any signs of malicious activity. No evidence of compromise has been identified.
Collectively, Blue Cross and Blue Shield companies are committed to doing everything possible to ensure the security and privacy of our customers against those who are intent on stealing personal information. Staying ahead of these very serious threats has been, and will continue to be, a top priority for the Blue Cross Blue Shield system.
Subscribe
Recent posts
By Regence
August 11, 2017
The Mount Bachelor Sports Education Foundation (MBSEF) is an Oregon nonprofit standing in our own backyard. Each year, the community of Bend comes together to support MBSEF's amazing work with athletes through the Cascade Cycling Classic. The race is ...
By Regence
August 09, 2017
Grief can be a challenging process for anyone, but when a child is involved, it's all the more important to get the conversation right. Learn more about a new video resource for providers from The Dougy Center.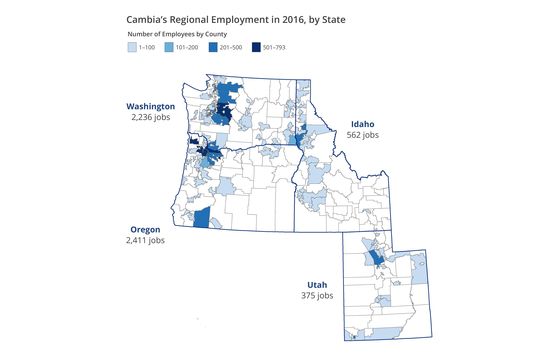 By Regence
August 08, 2017
Regence is excited to announce that it has retained the services of ECONorthwest, an independent economic consulting firm, to assess the effects our operations and employees have on the Oregon, Washington, Idaho and Utah economies.