Regence celebrates earth day all year long
Regence is committed to sustainability and we believe that aligning environmental stewardship, economic health and social equity create strong, vibrant communities. Our employees celebrate Earth Day all year long by supporting initiatives that create more sustainable environments.
These small actions lead to big impact. If you'd like to engage in sustainable activities, here are some tips to get you started now:
Declutter and donate – Look around your home or workplace: are there items cluttering up your space that you could donate for others to use?
Borrow – Borrowing seldom-used items (tools, kitchen gadgets, kids' toys) saves money, cuts clutter and is great for the environment.
Active transportation –As the weather improves, consider an alternate mode of transport, like walking, biking or longboarding to work or school.
Together, by taking small actions day-by-day, we can work toward strong and sustainable communities.
Subscribe
Recent posts
By Regence
August 11, 2017
The Mount Bachelor Sports Education Foundation (MBSEF) is an Oregon nonprofit standing in our own backyard. Each year, the community of Bend comes together to support MBSEF's amazing work with athletes through the Cascade Cycling Classic. The race is ...
By Regence
August 09, 2017
Grief can be a challenging process for anyone, but when a child is involved, it's all the more important to get the conversation right. Learn more about a new video resource for providers from The Dougy Center.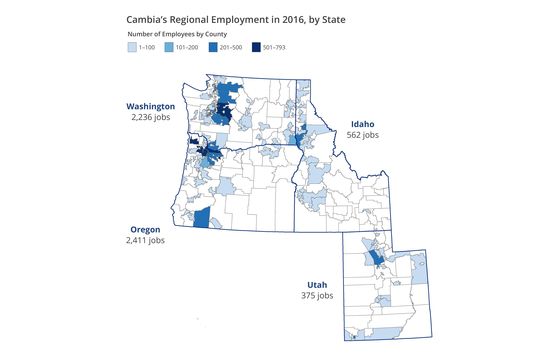 By Regence
August 08, 2017
Regence is excited to announce that it has retained the services of ECONorthwest, an independent economic consulting firm, to assess the effects our operations and employees have on the Oregon, Washington, Idaho and Utah economies.