Regence helps takes down fraudulent Oregon-based eye clinic
Pat Guiton, pictured above, leads the Regence External Audit and Investigations team
According to the National Health Care Anti-Fraud Association, nearly 10 percent of health care spending is lost to provider fraud and abuse, amounting to billions and billions of dollars each year.
Last week the Portland Business Journal reported on the fraudulent activity of a Gresham, Oregon-based eye clinic. First identified by a Regence member's tip, the case was part of the largest ever health care fraud takedown in U.S. history, and was the only prosecuted case in the Pacific Northwest.
For Regence's director of External Audit and Investigation Pat Guiton (above), this win would not have been possible without partnership with our members, Regence Customer Service and law enforcement.
"We found this fraud because an alert Medicare Advantage member called Customer Service and complained the services she received may not have been necessary," says Guiton. "That set the wheels in motion. We began looking into it and indeed found this provider was an outlier."
This is just one example of how Regence works to protect our members' premiums. In 2015, we stopped or recovered over $22 million in fraudulent spending across our four-state health plans. This important work is truly a group effort between our members, providers, employees and law enforcement partners working together to create a more efficient and effective health care system. Thank you to all those responsible for helping Regence be responsible stewards of our members' dollars.
Read the full article How Regence BlueCross BlueShield helped take down an eye clinic for fraudulent billing in the Portland Business Journal.
Subscribe
Recent posts
By Regence
August 11, 2017
The Mount Bachelor Sports Education Foundation (MBSEF) is an Oregon nonprofit standing in our own backyard. Each year, the community of Bend comes together to support MBSEF's amazing work with athletes through the Cascade Cycling Classic. The race is ...
By Regence
August 09, 2017
Grief can be a challenging process for anyone, but when a child is involved, it's all the more important to get the conversation right. Learn more about a new video resource for providers from The Dougy Center.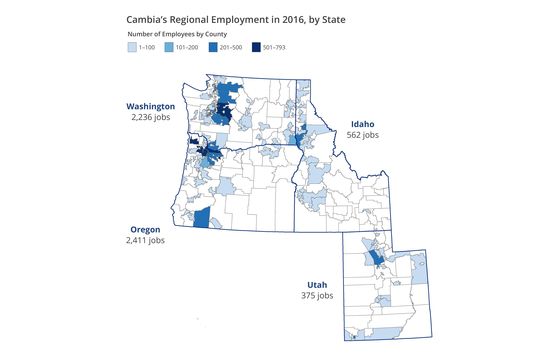 By Regence
August 08, 2017
Regence is excited to announce that it has retained the services of ECONorthwest, an independent economic consulting firm, to assess the effects our operations and employees have on the Oregon, Washington, Idaho and Utah economies.