Regence reaches multi-year agreement with Mercy Medical Center
I'm pleased to announce that Regence has reached a multi-year agreement with Mercy Medical Center in Roseburg, Oregon. This announcement ensures that Mercy will remain in network for Regence members in 2015, 2016, and through June of 2017.
On behalf of all of our employees, I would like to express my gratitude to our members for the patience and understanding you've exhibited throughout this negotiation. As a nonprofit organization, Regence advocates on behalf of our members to ensure you have access to quality and affordable care. Our new agreement with Mercy fulfills this mission.
Have a wonderful holiday season,
Angela Dowling
President, Regence BlueCross BlueShield of Oregon
Subscribe
Recent posts
By Regence
August 11, 2017
The Mount Bachelor Sports Education Foundation (MBSEF) is an Oregon nonprofit standing in our own backyard. Each year, the community of Bend comes together to support MBSEF's amazing work with athletes through the Cascade Cycling Classic. The race is ...
By Regence
August 09, 2017
Grief can be a challenging process for anyone, but when a child is involved, it's all the more important to get the conversation right. Learn more about a new video resource for providers from The Dougy Center.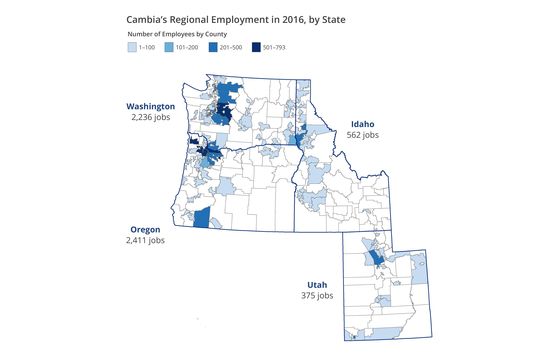 By Regence
August 08, 2017
Regence is excited to announce that it has retained the services of ECONorthwest, an independent economic consulting firm, to assess the effects our operations and employees have on the Oregon, Washington, Idaho and Utah economies.