Some Washington pharmacists qualify as health-care providers
If you are under a doctor's care for management of a chronic illness, you now have another resource to help with your care.
Starting Jan. 1, 2016, Washington consumers may consult with select pharmacists on some medical services under Washington Senate Bill 5557. The new law designates select pharmacists as stand-alone medical health care providers. This means that they can submit a separate bill for some medication management services, which could be subject to a copay or coinsurance.
The law applies only to select pharmacists who work at facilities with whom Regence has network contracts and where a pharmacist also has certain credentials. In 2017, however, the law expands to include pharmacists at commercial pharmacies such as Walgreens.
This doesn't mean that any conversation with your pharmacist when picking up a prescription will result in a separate bill. Conversations with your pharmacist about a new prescription or routine dispensing of medication would not be billed under the new law. However, pharmacists working with physicians or other providers on clinical matters as part of helping you manage a chronic illness, like asthma, could bill for those services.
Regulators continue to work on how the law will be implemented, including the scope of services that apply. If you have questions about your bill, give us a call at the number on the back of your member ID card.
Subscribe
Recent posts
By Regence
August 11, 2017
The Mount Bachelor Sports Education Foundation (MBSEF) is an Oregon nonprofit standing in our own backyard. Each year, the community of Bend comes together to support MBSEF's amazing work with athletes through the Cascade Cycling Classic. The race is ...
By Regence
August 09, 2017
Grief can be a challenging process for anyone, but when a child is involved, it's all the more important to get the conversation right. Learn more about a new video resource for providers from The Dougy Center.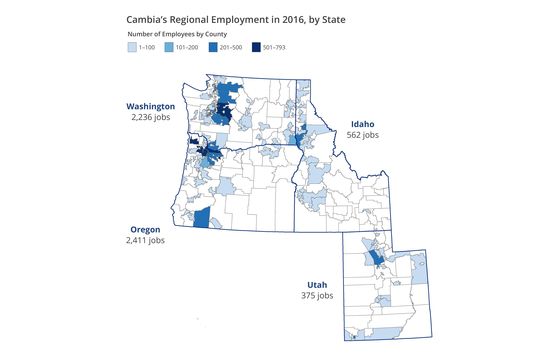 By Regence
August 08, 2017
Regence is excited to announce that it has retained the services of ECONorthwest, an independent economic consulting firm, to assess the effects our operations and employees have on the Oregon, Washington, Idaho and Utah economies.