Stronger together: Regence BlueShield kicks off accountable care roadshow
Regence kicked off the first of its ActiveCare accountable care network roadshows yesterday with an onsite visit to EvergreenHealth Partners joined by Virginia Mason. Attending producers were able to hear firsthand from Bill Bradley, Vice President of Product Management, and Brady Cass, Vice President of Sales at Regence, about why accountable care products are an attractive option for consumers. Producers were also able to learn more about Regence's innovative ActiveCare offering.
Accountable care networks grant customers access to the highest quality care at a lower cost than traditional health plans. The goal of Regence's ActiveCare is to achieve the "triple aim": improve quality, increase patient satisfaction, and lower costs. This requires a new kind of partnership between the payer and the provider – one in which the provider is rewarded for maximizing health instead of rewarded for increasing the volume of services rendered.
Regence is focused on creating new accountable health networks while also working with our existing providers to optimize care coordination and savings within our current networks. Our initial ActiveCare partners include UW Medicine, The Everett Clinic, MultiCare, as well as EvergreenHealth Partners, and Virginia Mason. You can learn more about the advantages of ActiveCare, by watching this video:
Subscribe
Recent posts
By Regence
August 11, 2017
The Mount Bachelor Sports Education Foundation (MBSEF) is an Oregon nonprofit standing in our own backyard. Each year, the community of Bend comes together to support MBSEF's amazing work with athletes through the Cascade Cycling Classic. The race is ...
By Regence
August 09, 2017
Grief can be a challenging process for anyone, but when a child is involved, it's all the more important to get the conversation right. Learn more about a new video resource for providers from The Dougy Center.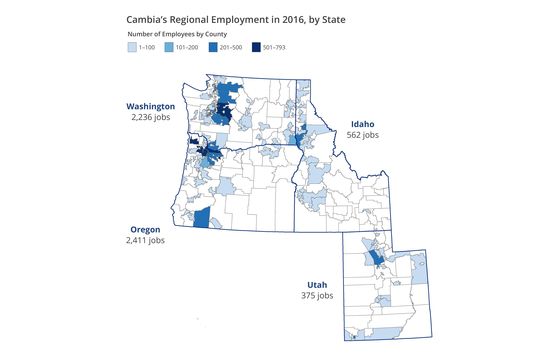 By Regence
August 08, 2017
Regence is excited to announce that it has retained the services of ECONorthwest, an independent economic consulting firm, to assess the effects our operations and employees have on the Oregon, Washington, Idaho and Utah economies.