The benefits of social media: a conversation with health care leaders
On July 13th, the Cambia Grove hosted a panel discussion on how health care executives use social media, both personally and professionally. I had the opportunity to participate on this panel, with Dave Chase, Managing Partner of Healthfundr, and Jennifer Lawrence Hanscom, CEO of Washington State Medical Association.
We tackled questions surrounding how we maintain active accounts in the face of other demands, what the biggest benefits of social are for our industry, the barriers we may face when engaging with our audiences, and tips and tricks we've learned over the years.
You can read my full reflection on the panel and how I believe being active on social can positively impact your business, here.
Subscribe
Recent posts
By Regence
August 11, 2017
The Mount Bachelor Sports Education Foundation (MBSEF) is an Oregon nonprofit standing in our own backyard. Each year, the community of Bend comes together to support MBSEF's amazing work with athletes through the Cascade Cycling Classic. The race is ...
By Regence
August 09, 2017
Grief can be a challenging process for anyone, but when a child is involved, it's all the more important to get the conversation right. Learn more about a new video resource for providers from The Dougy Center.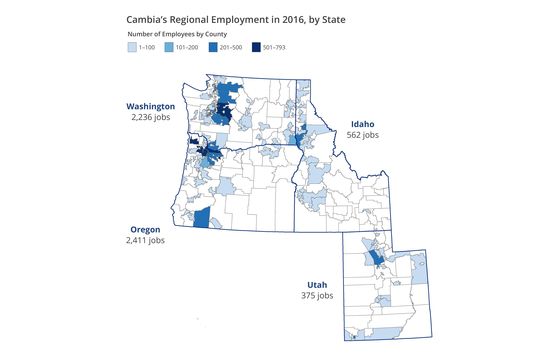 By Regence
August 08, 2017
Regence is excited to announce that it has retained the services of ECONorthwest, an independent economic consulting firm, to assess the effects our operations and employees have on the Oregon, Washington, Idaho and Utah economies.