The impact of Live Fearless
By now, you may have seen or heard Regence's Live Fearless brand campaign spots in Idaho, Oregon, Utah or Washington, which have triggered many people to think about their own stories of living fearless. We're pleased to help share those stories through our new Faces of Fearless video series, which highlights employees and people in our communities who embody the spirit of Live Fearless.
The first Faces of Fearless video is a partnership with New Avenues for Youth, an organization that supports transitional youth in finding safe places to live, work and grow. The video features Deondre, a young man who transitioned from homelessness and is fearlessly pursuing his dreams through an internship at New Avenues INK in Portland, Oregon. Please watch Deondre's story for an inspirational example of what it means to Live Fearless.
Subscribe
Recent posts
By Regence
August 11, 2017
The Mount Bachelor Sports Education Foundation (MBSEF) is an Oregon nonprofit standing in our own backyard. Each year, the community of Bend comes together to support MBSEF's amazing work with athletes through the Cascade Cycling Classic. The race is ...
By Regence
August 09, 2017
Grief can be a challenging process for anyone, but when a child is involved, it's all the more important to get the conversation right. Learn more about a new video resource for providers from The Dougy Center.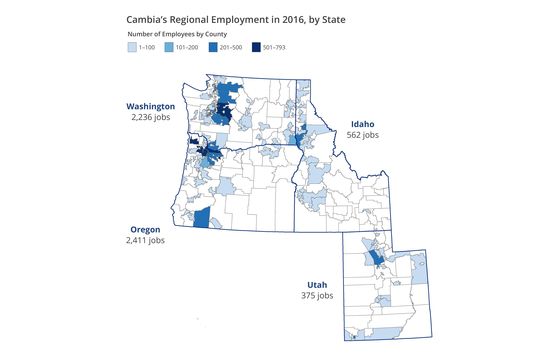 By Regence
August 08, 2017
Regence is excited to announce that it has retained the services of ECONorthwest, an independent economic consulting firm, to assess the effects our operations and employees have on the Oregon, Washington, Idaho and Utah economies.