The importance of transparency and quality: a conversation with health care leaders
Today, I was honored be invited to participate in a panel discussion hosted by The Rainier Club entitled "The Business of Being Well: Healthier Patients, Better Outcomes." My fellow panelist included; Dr. Gary Kaplan, chairman and CEO of Virginia Mason, and Sarah Cole, CFO of Vera Whole Health and was moderated by Gordon Prouty, publisher of the Puget Sound Business Journal.
A common thread in our discussion was what it takes to become a healthier and happier community as costs rise and diseases continue to advance.
One topic was how our accountable care partnerships including our partnership with EvergreenHealth Partners / Virginia Mason is paving the way towards a new business model for the health care industry. Both Dr. Kaplan and I discussed our recent site visit to EvergreenHealth Partners and the importance of accountable care networks.
I also tackled questions regarding the changes I've seen in the last year within the health care industry, how Regence is keeping up with pressures being put on the health insurance industry in general, and the shift towards private health care exchanges for small and large employers.
It was great to have an opportunity to share our perspective and have this important conversation with Dr. Kaplan and Sarah Cole as each of us navigates the ever-changing health care industry. It was wonderful to see the mutual commitment to transparency, quality, affordability, and the desire to sustain and help support a healthy community.
Subscribe
Recent posts
By Regence
August 11, 2017
The Mount Bachelor Sports Education Foundation (MBSEF) is an Oregon nonprofit standing in our own backyard. Each year, the community of Bend comes together to support MBSEF's amazing work with athletes through the Cascade Cycling Classic. The race is ...
By Regence
August 09, 2017
Grief can be a challenging process for anyone, but when a child is involved, it's all the more important to get the conversation right. Learn more about a new video resource for providers from The Dougy Center.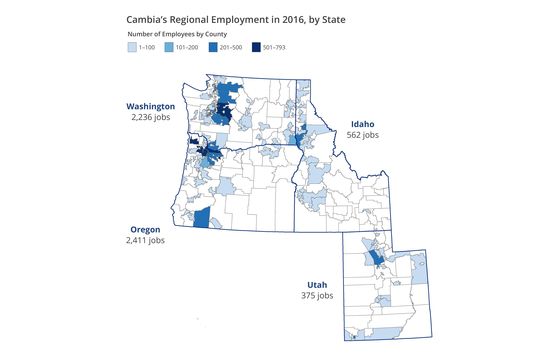 By Regence
August 08, 2017
Regence is excited to announce that it has retained the services of ECONorthwest, an independent economic consulting firm, to assess the effects our operations and employees have on the Oregon, Washington, Idaho and Utah economies.