Top trends influencing employer-based health benefits
Over the past several years, economic, workforce and legislative issues have dramatically influenced health benefits.
To better understand how these issues shape new health benefit trends, Regence has partnered with Pinpoint Research, a leading consulting firm, to conduct a qualitative analysis of employer insights. Top trends influencing employer-based health benefits include:
Change is constant. The worst effects of the recession may be over but there is still an air of uncertainty about the future. Many executives feel the recession was truly transformational and corporate practices will not necessarily return to their previous state, including traditional health benefits.
One size doesn't fit all. The changing workforce is shaking up the traditional approach to benefit offerings. Millennials now make up a significant percentage of the workforce, although baby boomers also remain in large numbers. Employees today approach work and the workplace with distinctly different mindsets, and have widely different needs, expectations and preferences about health benefits.
New rules. The Affordable Care Act (ACA) has added to the complexity as it mandates specific types of benefits, plan designs and even affordability levels. Employers considering new coverage strategies must weigh their options against the evolving health insurance marketplace.
The good news is that today's health benefit packages can be aligned to help employers manage these challenges and opportunities. Find more insights and other compelling findings in: Developing a strategic benefit approach that matches the dynamic needs of every employer.
Subscribe
Recent posts
By Regence
August 11, 2017
The Mount Bachelor Sports Education Foundation (MBSEF) is an Oregon nonprofit standing in our own backyard. Each year, the community of Bend comes together to support MBSEF's amazing work with athletes through the Cascade Cycling Classic. The race is ...
By Regence
August 09, 2017
Grief can be a challenging process for anyone, but when a child is involved, it's all the more important to get the conversation right. Learn more about a new video resource for providers from The Dougy Center.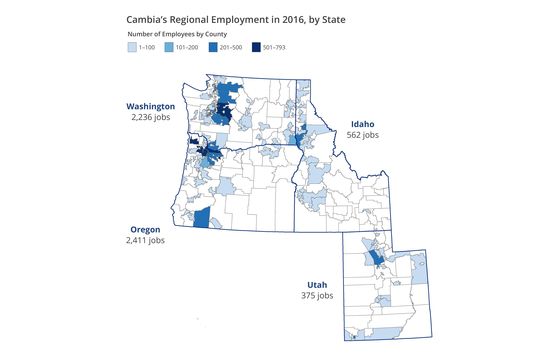 By Regence
August 08, 2017
Regence is excited to announce that it has retained the services of ECONorthwest, an independent economic consulting firm, to assess the effects our operations and employees have on the Oregon, Washington, Idaho and Utah economies.