Webinar: Guide your customers to a healthier business
While it's proven that poor lifestyle choices have a direct correlation to chronic diseases such as diabetes, lung cancer, and heart disease, awareness alone isn't enough. Employers need to ignite interest and inspire employees to make behavioral changes. However, figuring out where to begin is the hard part.
What you'll learn
This webinar arms producers with answers to these wellness challenges. By bringing dynamic wellness solutions to employers, producers show customers they are working in their best interest – a great way to generate increased business.
We've tapped top industry experts to lead this interactive webinar. They'll reveal the striking cost impacts of employee illness and show how employers can create a productive workplace and save money. The session highlights Regence 360Me: a person-focused, scalable wellness program that successfully engages employees with state-of-the-art technologies and incentives. Producers can sign up today to help customers improve employee health and increase profitability.
More helpful webinars are coming
This Regence webinar marks the second session in a new webinar series that equips producers with valuable knowledge and tools to address employers' highest-priority challenges. Our third webinar, "Reducing Health Care Costs," will cover Regence's effective services to make health care costs more affordable and sustainable. We'll continue the series with "Accountable Health Strategies," which shows how providers are working to lower costs while improving the patient experience.
Stay tuned in the coming months for these webinars that will help you best serve your customers.
Subscribe
Recent posts
By Regence
August 11, 2017
The Mount Bachelor Sports Education Foundation (MBSEF) is an Oregon nonprofit standing in our own backyard. Each year, the community of Bend comes together to support MBSEF's amazing work with athletes through the Cascade Cycling Classic. The race is ...
By Regence
August 09, 2017
Grief can be a challenging process for anyone, but when a child is involved, it's all the more important to get the conversation right. Learn more about a new video resource for providers from The Dougy Center.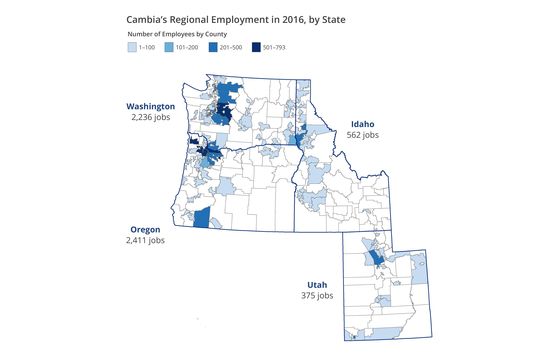 By Regence
August 08, 2017
Regence is excited to announce that it has retained the services of ECONorthwest, an independent economic consulting firm, to assess the effects our operations and employees have on the Oregon, Washington, Idaho and Utah economies.