What They're Watching: Andrew Over
Recently, regional market vice president, Andrew Over was interviewed by State of Reform for their "What They're Watching" segment, a monthly video that showcases what professionals in the health care industry are focused on. In this short video, Andrew discusses the pride Regence has taken in being an engaged participant in policy issues on a local and national level, including the passage of the Affordable Care Act. Moving forward, Regence will continue to look at how to not only continue to find ways to best serve customers, but also play an active role in shaping health care moving forward.
"Our mission is to be a catalyst to transform health care, to make it a more person-focused, economically sustainable system."
Watch the full video on State of Reform, here.
Subscribe
Recent posts
By Regence
August 11, 2017
The Mount Bachelor Sports Education Foundation (MBSEF) is an Oregon nonprofit standing in our own backyard. Each year, the community of Bend comes together to support MBSEF's amazing work with athletes through the Cascade Cycling Classic. The race is ...
By Regence
August 09, 2017
Grief can be a challenging process for anyone, but when a child is involved, it's all the more important to get the conversation right. Learn more about a new video resource for providers from The Dougy Center.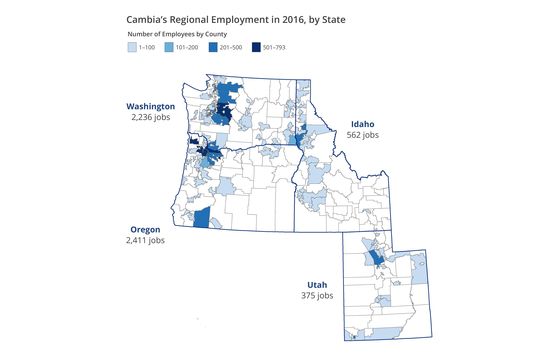 By Regence
August 08, 2017
Regence is excited to announce that it has retained the services of ECONorthwest, an independent economic consulting firm, to assess the effects our operations and employees have on the Oregon, Washington, Idaho and Utah economies.