Why Health Care Executives Should Embrace Social Media
Only 39 percent of Fortune 500 CEOs are active on social media. With most things moving towards a more digital state, more and more consumers are trading in the newspaper for the latest Tweets, Facebook posts, or LinkedIn articles posted by people they are following on social media. While this may be the case, executives remain vastly silent on these networks.
In July, Cambia Grove hosted a panel discussion with Healthfundr Managing Partner, Dave Chase (@chasedave), Medical Association CEO, Jennifer Lawrence Hanscom (@WSMA_CEO), and President of Regence BlueShield, Don Antonucci (@DonAntonucci), to discuss "Social Media for Health Executives."
There, Don shared three tips for executives who want to hold successful social profiles:
Know your audience
Be genuine
Don't be an egg (show people you are a real person)
You can read more of Don's tips and tricks in Employee Benefit News' "Why healthcare executives need to embrace social media."
Subscribe
Recent posts
By Regence
August 11, 2017
The Mount Bachelor Sports Education Foundation (MBSEF) is an Oregon nonprofit standing in our own backyard. Each year, the community of Bend comes together to support MBSEF's amazing work with athletes through the Cascade Cycling Classic. The race is ...
By Regence
August 09, 2017
Grief can be a challenging process for anyone, but when a child is involved, it's all the more important to get the conversation right. Learn more about a new video resource for providers from The Dougy Center.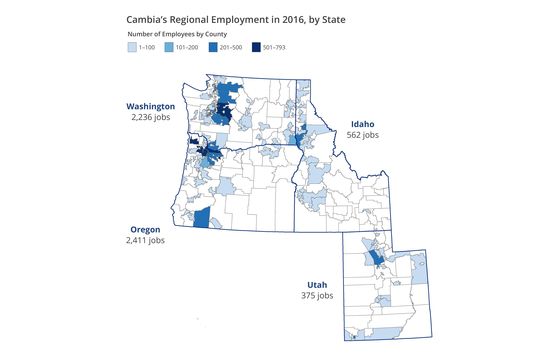 By Regence
August 08, 2017
Regence is excited to announce that it has retained the services of ECONorthwest, an independent economic consulting firm, to assess the effects our operations and employees have on the Oregon, Washington, Idaho and Utah economies.