Why we're addressing the growth in medication spending
Prescription drug costs are making headlines nationwide, from the Wall Street Journal to your local business journal. Historically, we have guided our members to generic versions for cost relief. But relief is getting hard to find.
A snapshot of specialty drug costs shows why. Drawing on data from affiliated plans across the country, the Blue Cross and Blue Shield Association's "The Health of America" report shows specialty drugs are driving the growth in medication spending. For these drugs, there are no low-cost options.
Specialty drugs for conditions like multiple sclerosis, rheumatoid arthritis, psoriasis and hepatitis C now comprise 23% of all prescription spending – and that segment rose 20% last year.
When there's only one of a drug, we have limited bargaining power on price. But as Blue plans, together we can use our influence to shift the places they are administered to lower-cost venues.
That's just one way we advocate for our members to make health costs more affordable and sustainable.
Learn more about The Health of America.
Subscribe
Recent posts
By Regence
August 11, 2017
The Mount Bachelor Sports Education Foundation (MBSEF) is an Oregon nonprofit standing in our own backyard. Each year, the community of Bend comes together to support MBSEF's amazing work with athletes through the Cascade Cycling Classic. The race is ...
By Regence
August 09, 2017
Grief can be a challenging process for anyone, but when a child is involved, it's all the more important to get the conversation right. Learn more about a new video resource for providers from The Dougy Center.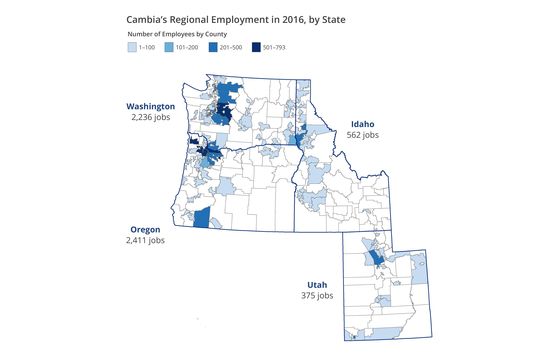 By Regence
August 08, 2017
Regence is excited to announce that it has retained the services of ECONorthwest, an independent economic consulting firm, to assess the effects our operations and employees have on the Oregon, Washington, Idaho and Utah economies.