Wow...have you read the headlines lately?!?
Centene buying Health Net, Aetna purchasing Humana, multiple Anthem offers for Cigna, and the stories keep coming.
If you've read the headlines lately, you know that the health care industry is poised for transition and disruption. Change is in the air.
While I don't have a crystal ball to forecast the next consolidation, what I do know is that in today's hyper-competitive marketplace, stability is a prized attribute. Employers are looking for a trusted partner to guide them through reform challenges and develop a benefits plan that supports company growth.
For almost 100 years, Regence has stood behind our members. Our job is first and foremost to provide you with access to quality care at an affordable price, backed by the power of Blue. That's our promise: to be there when you need us most.
Nationally, 1-in-3 Americans rely on Blue Cross Blue Shield
for access to safe and affordable care
As health care continues to evolve, Regence remains solely focused on providing innovative solutions that meet your personal needs and the needs of your business. If you're interested in learning more visit our website, contact your producer or give Regence a call at 1 (888) 344-6347.
Subscribe
Recent posts
By Regence
August 11, 2017
The Mount Bachelor Sports Education Foundation (MBSEF) is an Oregon nonprofit standing in our own backyard. Each year, the community of Bend comes together to support MBSEF's amazing work with athletes through the Cascade Cycling Classic. The race is ...
By Regence
August 09, 2017
Grief can be a challenging process for anyone, but when a child is involved, it's all the more important to get the conversation right. Learn more about a new video resource for providers from The Dougy Center.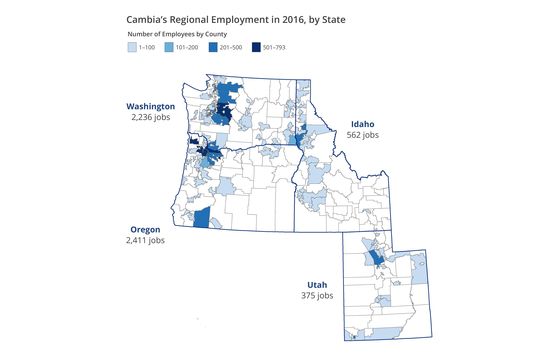 By Regence
August 08, 2017
Regence is excited to announce that it has retained the services of ECONorthwest, an independent economic consulting firm, to assess the effects our operations and employees have on the Oregon, Washington, Idaho and Utah economies.