News Releases for
April 01, 2016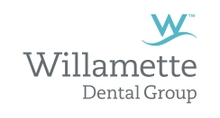 PORTLAND, Ore. – Regence today announced a new partnership with Willamette Dental Group, the largest multi-specialty group dental practice in the Pacific Northwest. Regence and Willamette Dental's relationship dates back to 1973 and through this new...
March 28, 2016
Regence BlueCross BlueShield of Oregon is pleased to welcome Vanessa Lyons to its sales team as Manager of National Accounts, Labor and Trust.
March 14, 2016
Today Regence will take part in a Reverse Pitch Day event alongside UW Medicine and MultiCare Health System.
March 08, 2016
Regence BlueShield announced today that is has added two industry leaders to its sales organization to lead new sales and account management.
November 17, 2015
November is National Hospice and Palliative Care Month and Regence BlueShield is doing their part to help educate and inform its customers and the community about palliative care.
November 01, 2015
Beginning Jan. 1, 2016, individuals and families in Washington state will have access to more health insurance options as Regence BlueShield becomes available on the Washington Health Benefit Exchange.
October 08, 2015
Regence BlueCross BlueShield of Oregon is pleased to announce its Medicare Advantage PPO plan received 4.5 out of 5 Stars* from the Centers for Medicare and Medicaid Services (CMS).
September 22, 2015
To help protect our families and communities -- and clear our homes of potentially dangerous, unused and unwanted prescription drugs -- Regence BlueCross BlueShield of Oregon supports 'Drug Take-Back Day' organized by the U.S. Drug Enforcement Administration (DEA). Saturday, Sept. 26, from 10 a.m. to 2 p.m., Oregon residents can drop off their unwanted or expired prescriptions at more than 41 locations statewide.
August 17, 2015
Portneuf Quality Alliance partners with Regence BlueShield of Idaho to improve care, control costs
August 13, 2015
COEUR D'ALENE, Idaho – Northwest Specialty Hospital, a Post Falls-based physician-owned hospital, is accelerating its drive to improve patient care and better manage costs by agreeing to fully embrace a new reimbursement model with Regence BlueShield of...