News Releases for
July 07, 2016
Minidoka Memorial Hospital and Regence BlueShield of Idaho announce a new agreement to better serve Magic Valley communities.
June 28, 2016
In an effort to combat this state-wide hunger, Regence BlueCross BlueShield of Oregon employees teamed up with Oregon Food Bank for a week of giving back from June 13-18. Regence employees' more than 300 hours of volunteering generated nearly 20,000 meals for hungry children and families in Oregon.
June 28, 2016
Regional health plans devoted $7 million benefiting more than 2,000 nonprofits while its employees volunteered more than 7,400 hours to charitable causes across four-state footprint.
June 13, 2016
Regence BlueCross BlueShield of Oregon has made a $15,000 donation to The Center Foundation to help support sports medicine programs in local high schools and expand similar services to area middle schools.
April 21, 2016
Regence BlueCross BlueShield of Oregon has named Rakesh (Raki) Pai, M.D., M.B.A, as its executive medical director.
April 13, 2016
In support of National Healthcare Decisions Day on April 16, Regence is unveiling inaugural palliative care program results. These showcase how critical this program is and the increased demand for this personalized level of support.
April 01, 2016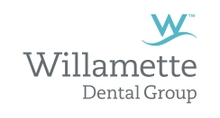 PORTLAND, Ore. – Regence today announced a new partnership with Willamette Dental Group, the largest multi-specialty group dental practice in the Pacific Northwest. Regence and Willamette Dental's relationship dates back to 1973 and through this new...
March 28, 2016
Regence BlueCross BlueShield of Oregon is pleased to welcome Vanessa Lyons to its sales team as Manager of National Accounts, Labor and Trust.
March 14, 2016
Today Regence will take part in a Reverse Pitch Day event alongside UW Medicine and MultiCare Health System.
March 08, 2016
Regence BlueShield announced today that is has added two industry leaders to its sales organization to lead new sales and account management.